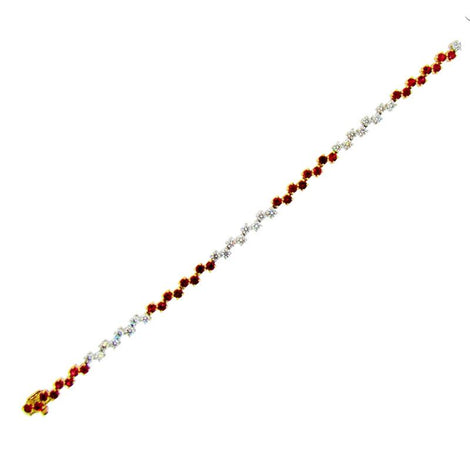 18KT Two Tone Ruby & Diamond Bracelet
SKU:
310-10004
18kt two tone ruby and diamond bracelet. The small round rubies and diamonds are set in four groups of eight gemstones creating a zig zag design. 2.88ctw of rubies and 1.92ctw of diamonds.
Do you want to make an offer click here?
Do you love it? Share with your friends